---
---
---
Presenting ARTS, MUSIC, & the MEDIA since 1998
We remember the services of noted author David Elliott. A veteran of the Music Business, a Producer for NPR, a Radio Announcer, a record producer and non profit Director. He had tremendous knowledge of - and insight into - the powerful effect Media has on Culture and Mankind.
His Entertainment and usic Reviews are evidence that the hand of creativity is still alive, bringing Beauty, Culture and Art to the world. Occasionally you will see the 'Pick 'O the Plume! signalling a special review or interview highlighting a favorite in Music, Video or DVD's, that David enjoyed.
We will be updating the site to adding more of his reviews and interviews in the days and months to come that he had been unable to upload due to illness. His family was always at his side, supporting his work. They will make sure he is not forgotten.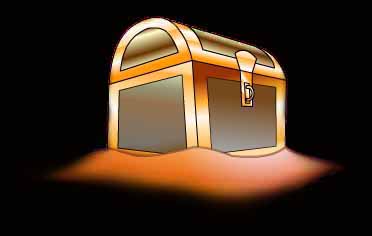 Check out some of our Articles
| | | | | |
| --- | --- | --- | --- | --- |
| | | | | |
| | "Up until that time the guitar was a wimp. It was just a very apologetic, sweet little instrument." - Les Paul, developer of the electric guitar. | Celebrate Children's Music with the wit and fun of one of the most talented Artists in Kids Music Today - Bari Koral | "If anyone can become a poet through the events of his childhood, then I will become one". - Hans Christian Andersen, from a letter, 1823 | Alison Kraus and Union Station benefited Compassion International's disaster relief Fund |
---
ARLO Shows us
HOW TO NEVER GET OLD!

The Guthrie Family Rides Again
Four generations of what Vanity Fair rightly called "the first family of American folk" gather to revive the musical spirit of late patriarch Woody Guthrie. Led by Woody's son Arlo, a star in his own right, "The Guthrie Family Rides Again" continues the clan's tradition of sharing its music far and wide. Joining in are Arlo's son Abe, who has accompanied his father on keyboards and vocals since the 1980s, and daughters Cathy and Annie. Also on board is a third daughter, Sarah Lee Guthrie, with her husband Johnny Irion—one of the most acclaimed folk-rock duos of the last decade—and various grandkids. The elder generation will be represented by Woody's songs, both the classics and "new" compositions using lyrics uncovered in the Guthrie archives. We celebrate their music, spirit and song as a reminder of our eternal youth when we get in touch with theirs!
---
Enjoy looking around, as we add reviews, and articles of noted interest. If you see the name of an artist or title you would like to see featured, feel free to CONTACT us.
Presenting the Best of the ARTS, MUSIC, & the MEDIA since 1998
KIDS DESERVE THE BEST!
Give them RECESS MUSIC!
---

SPECIAL ARTICLE:
"In order to have a happy future, you have to take care of others" – His Holiness The Dalai Lama
---
His Holiness highlights emotional needs of vulnerable children everywhere: Link to WholeChild International
---
Who is Malcom Gladwell?